CEU Course 1217 - Prevention and Containment of Communicable Disease: Blood Borne Pathogens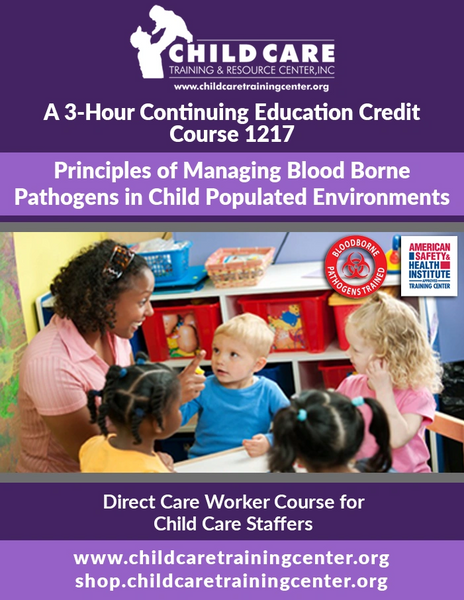 CEU Course 1217 - Prevention and Containment of Communicable Disease: Blood Borne Pathogens
Best Practices to minimize the onset of disease producing germs. An on-line and in-person course. In Michigan arrange for this course to be conducted on your site. Minimum 7 students required.

This is a 3-Hour continuing education course prepared specifically for child day care and child group home providers in the State of Michigan. Each course has been prepared with a methodology that supports three, (3) hours of annually required continuing education.
Why We Are the Only Option for Comprehensive Training and Staff Development in Child Care....
Once your order is placed you receive links to download your product as a printable, digital product. You have options of printed self-study products in digital format or usage of the on-line school. More details by phone or email: info@childcaretrainingcenter.org or 866.982.4449 Ext. 101.

Reviews
Featured Products