CEU Course 1221 - How to Reduce Personal Stress in the Child Care Environment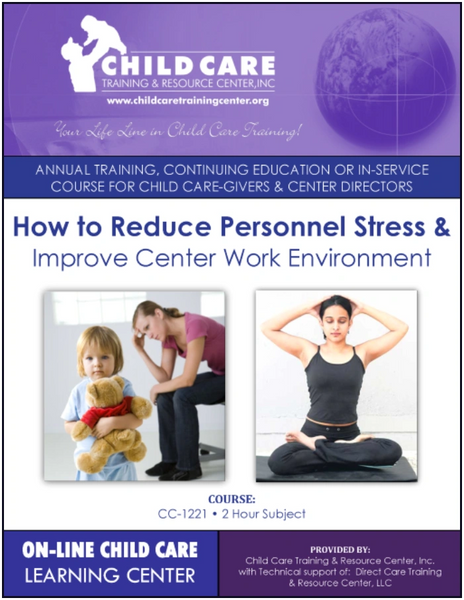 CEU Course 1221 - How to Reduce Personal Stress in the Child Care Environment
Content: How to guard against the kind of thinking that leads to stress; the role of rest in a stress free environment and how reduced stress makes for a better work environment. This course has specific organizational methods that can help make a child care program a less stressful experience.
Delivery: Once your order is placed you receive links to download your product. You have options of printed self-study products in digital format or usage of the on-line school. More details by phone or email: info@childcaretrainingcenter.org or 866.982.4449 Ext. 101.
If the online school is your preference, Click Here and go there to enter the school, subscribe and make your purchase.
This is a 3-Hour continuing education course prepared specifically for child day care and child group home providers in the State of Michigan. Each course has been prepared with a methodology that supports three, (3) hours of annually required continuing education.
Reviews
Featured Products