On-Site CPR and First Aid Combined On-Site Conducted in Michigan- $37.00 Per Student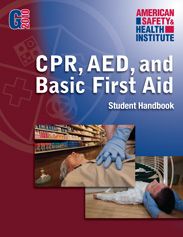 On-Site CPR and First Aid Combined On-Site Conducted in Michigan- $37.00 Per Student
This is to purchase Child CPR and Pediatric First Aid for Child Care Providers in the State of Michigan. This is available in all counties with advance scheduling. Minimum five, (5) students required. (Exceptions require pre-approval) Make this purchase only after you have confirmed dates with our office by phone.
Students certified by the American Safety & Health Institute.
Why we are the only option for all of your training and continuing education needs....
Reviews
Featured Products