Pre and Post Licensing Requirements - Child Care Providers Training & Continuing Education Kit (Alabama)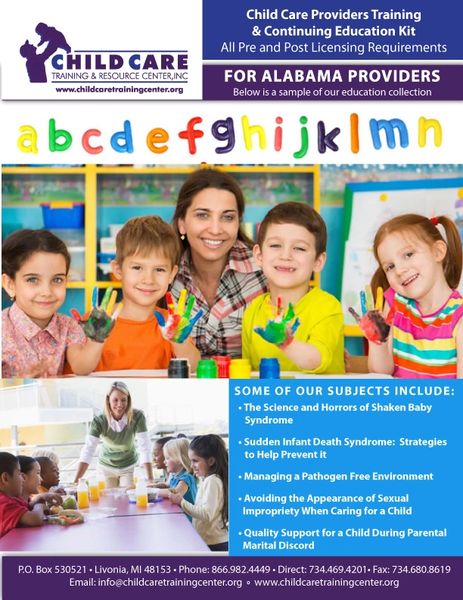 Pre and Post Licensing Requirements - Child Care Providers Training & Continuing Education Kit (Alabama)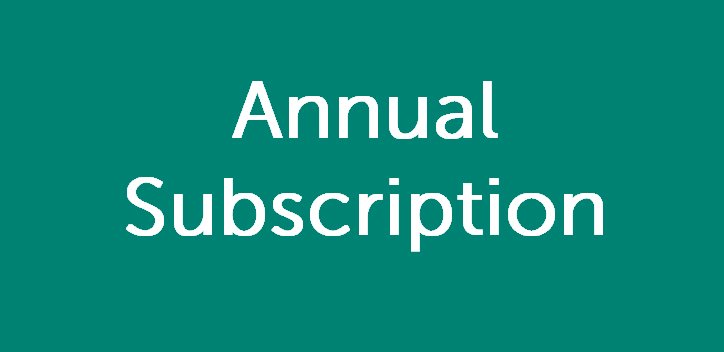 We satisfy the needs of all staff development and training in one kit. It is purchased annually with updates for $179.95. In it are separate modules for direct care staff, directors and other administrative personnel, janitors and transportation staff. All are invited to sit in on monthly on-line presentations which comes with the annual subscription. The kit has been developed using a methodology that qualifies each subject to represent three, (3) hours of continuing education credits.
Delivery: Once your order is placed you receive links to download your product. You have options of printed self-study products in digital format or usage of the on-line school. More details by phone or email: info@childcaretrainingcenter.org or 866.982.4449 Ext. 101.
These the current requirements for child care providers in the U.S. State of Alabama which our products have been designed to satisfy:
In-Service Training for Staff
a. All staff shall be involved in ongoing training related to his/her specific responsibilities. Training in child care shall include each of these areas:
(1) Child development;
(2) Health, safety and universal precautions;
(3) Quality child care and licensing;
(4) The child care professional and the family;
(5) Language development;
(6) Positive discipline and guidance.
b b.Directors shall obtain at least twenty-four (24) clock hours of training each year.
C c.Child care workers/teachers shall obtain at least twelve (12) clock hours of training each year.
d. d. Service staff (such as cooks, bus drivers, janitors) shall obtain at least four (4) clock hours of training each year.
e. Documentation of training shall be on file in the center. Training in Infant-Child (Pediatric) Cardiopulmonary Resuscitation (CPR) and First Aid shall not be counted toward annual in-service training hours. - (Revised effective December 7, 2007)
f. For purposes of in-service training requirements, a year may be considered based on the center's licensing date, for example June 15, 2001 through June 15, 2002 is one year.
Why we are the only source....
Reviews
Featured Products