Special Annual Subscription for Child Day Care Providers - 12 CEUS/7 Staff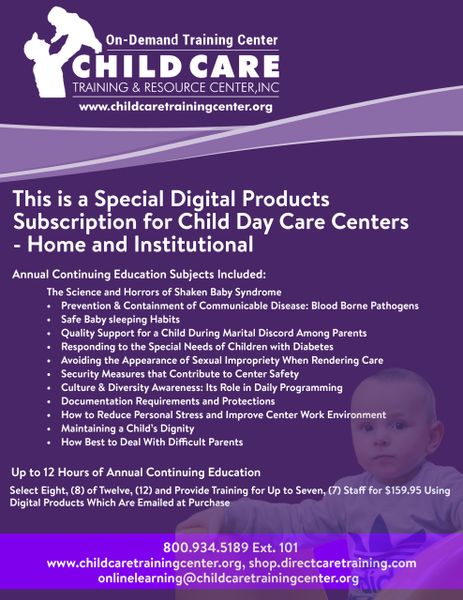 Special Annual Subscription for Child Day Care Providers - 12 CEUS/7 Staff
Annual Subscription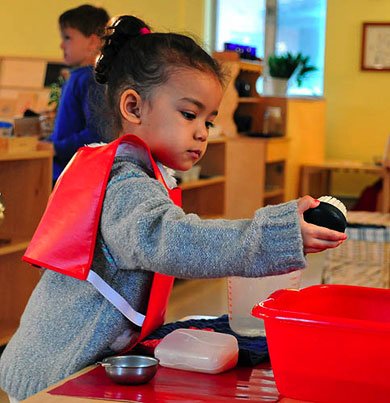 If you operate a child day care center - in-home for 12 children or less or a larger institutional program - you likely have an annual continuing education requirement. This subscription for only $159.95 is for your business model.
You get access to up to eight, (8) courses so your staff has some variety to choose from. Each meets the standard for three, (3) hours of continuing education so use any four, (4) to accomplish your twelve, (12). Need more, just do the math and use what is needed.

Better yet...you get to certify up to seven, (7) employees for this one price. This is not for usage of the online school, but via printable, digital products.

This particular package not intended for early childhood education or pre-school providers. Once your purchase is made, an email will be received asking you to select your courses. Once selected they will be sent as digital files.

Click Here for a Sample Course on Culture and Diversity Awareness in the Child Care Environment
Click Here for Highlights of all Subjects

Why We Are Your Only Choice for Relevant Training and Continuing Education
Reviews
Featured Products